Press Kit
Description
Hexicon is a new multiplayer word game with a territory control twist. Played on a hexagonal grid of letters, two players take turns forming words while competing to capture the most tiles. This word game rewards strategic play more than having a large vocabulary. Despite its minimal aesthetic and simple gameplay, Hexicon will really make you think! The game features online multiplayer, challenging AI opponents, and fun daily challenges. Hexicon is currently in open beta, available on Android and iOS.
Features
Simple yet challenging gameplay
Online Multiplayer
Two Solo Challenge modes
AI Competitors (four levels of difficulty)
Clean, minimal aesthetic
Global Leaderboards
Fun Icons and Tile Colors
Trailer
Gallery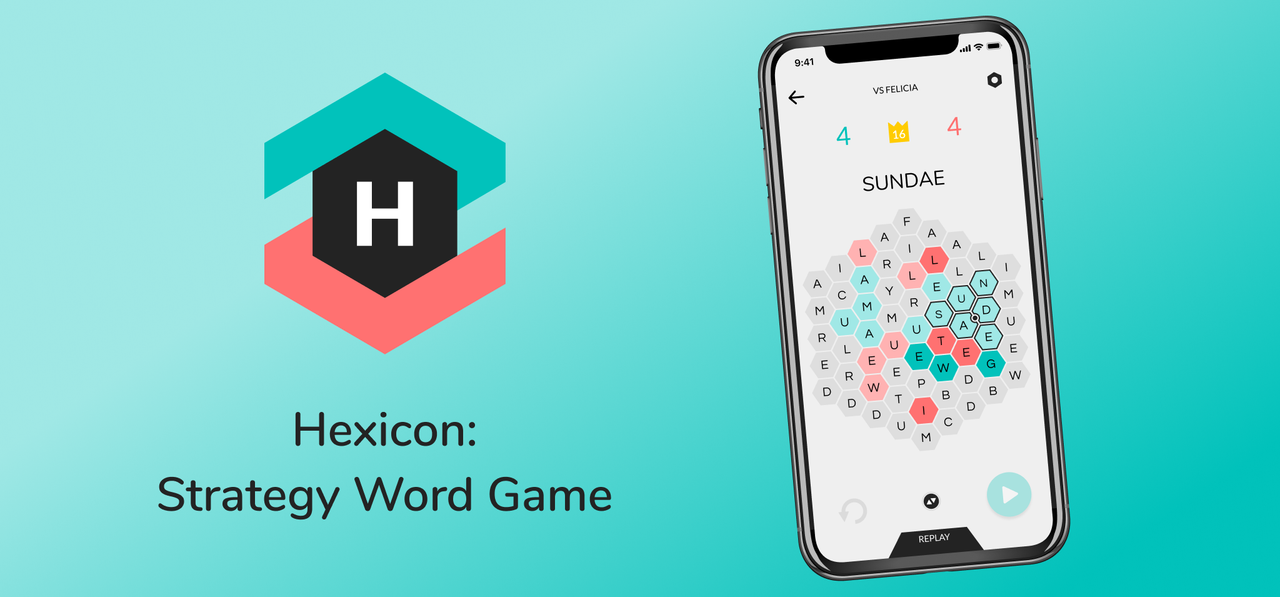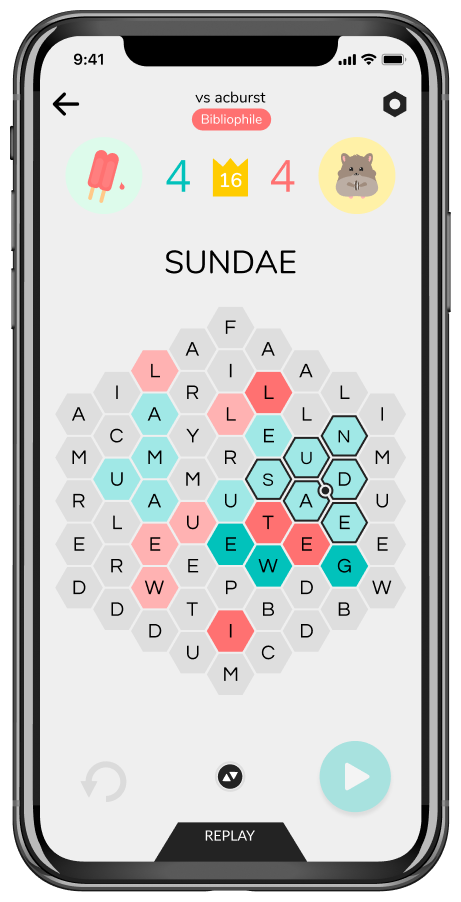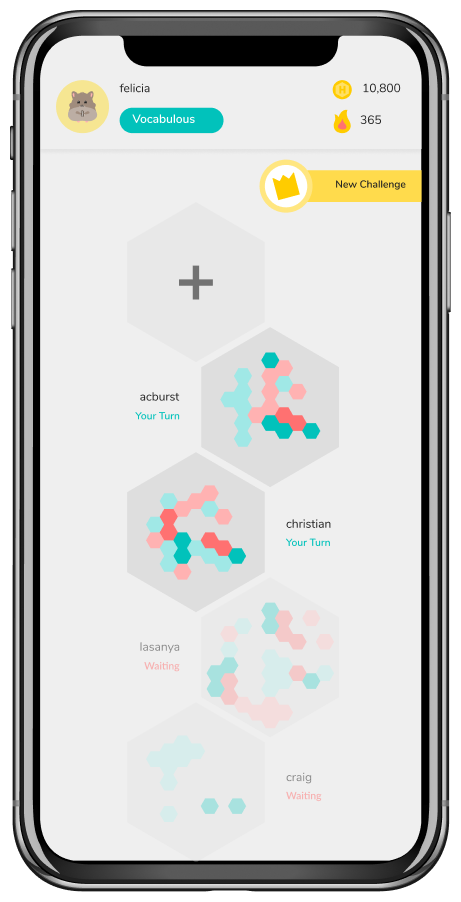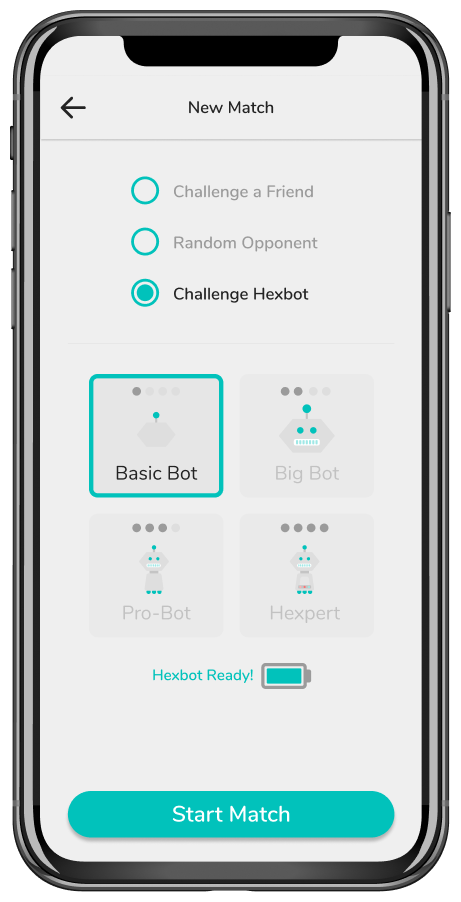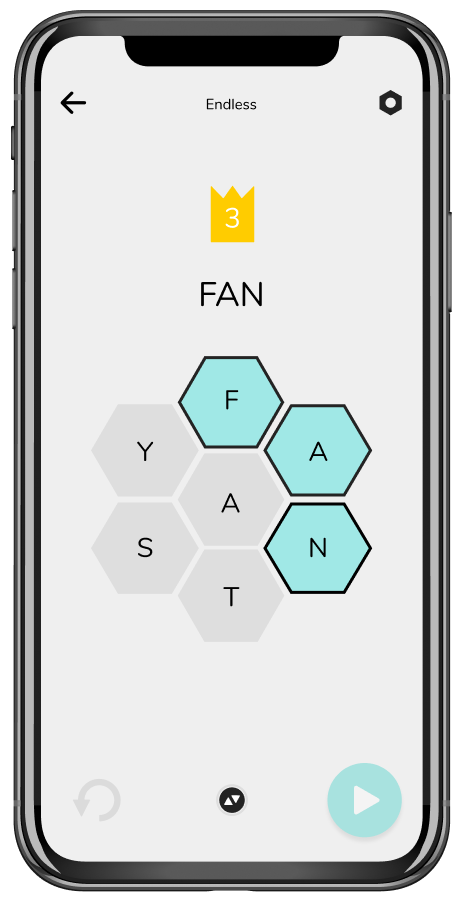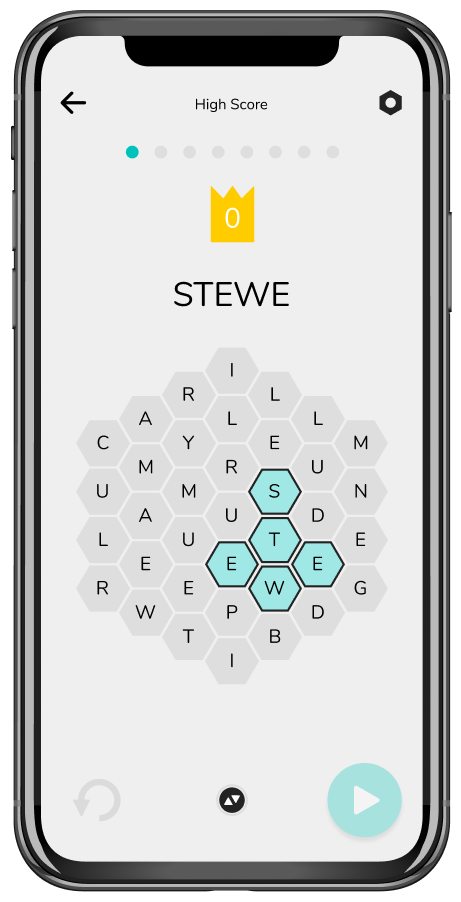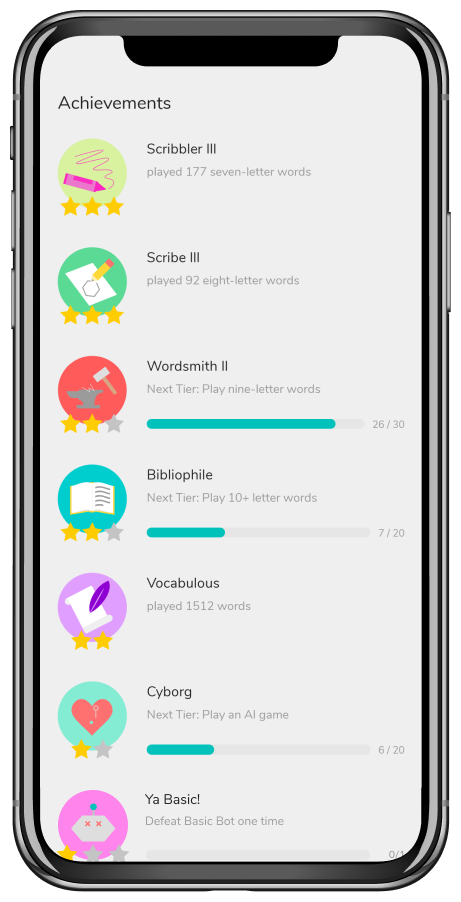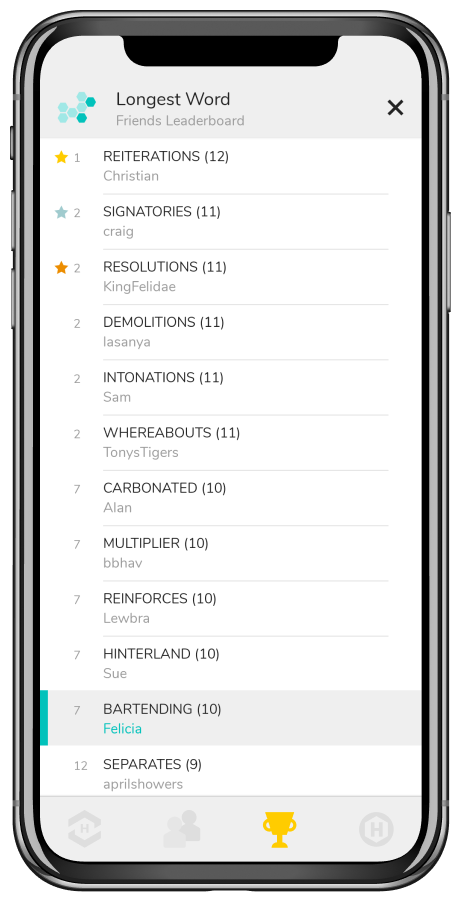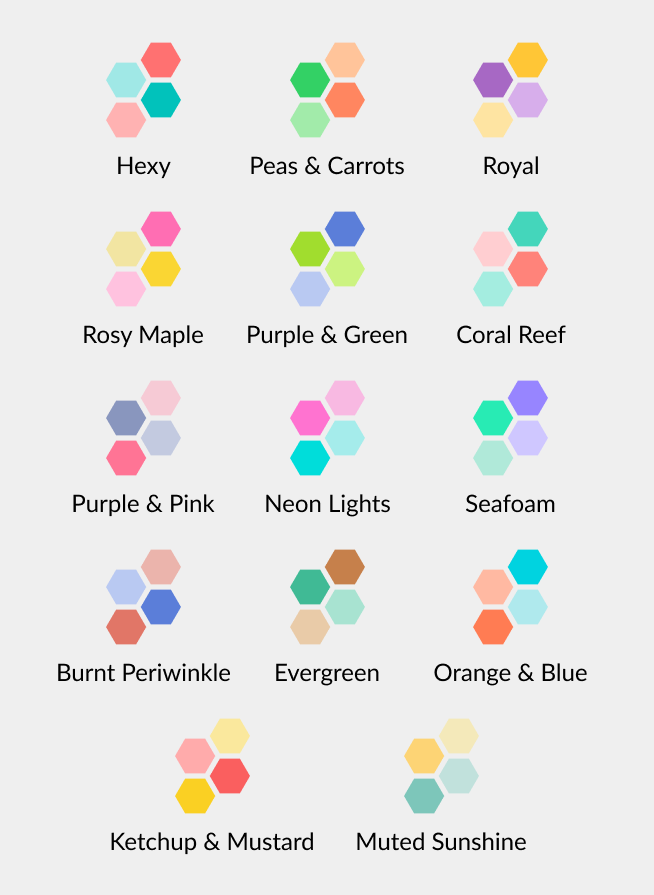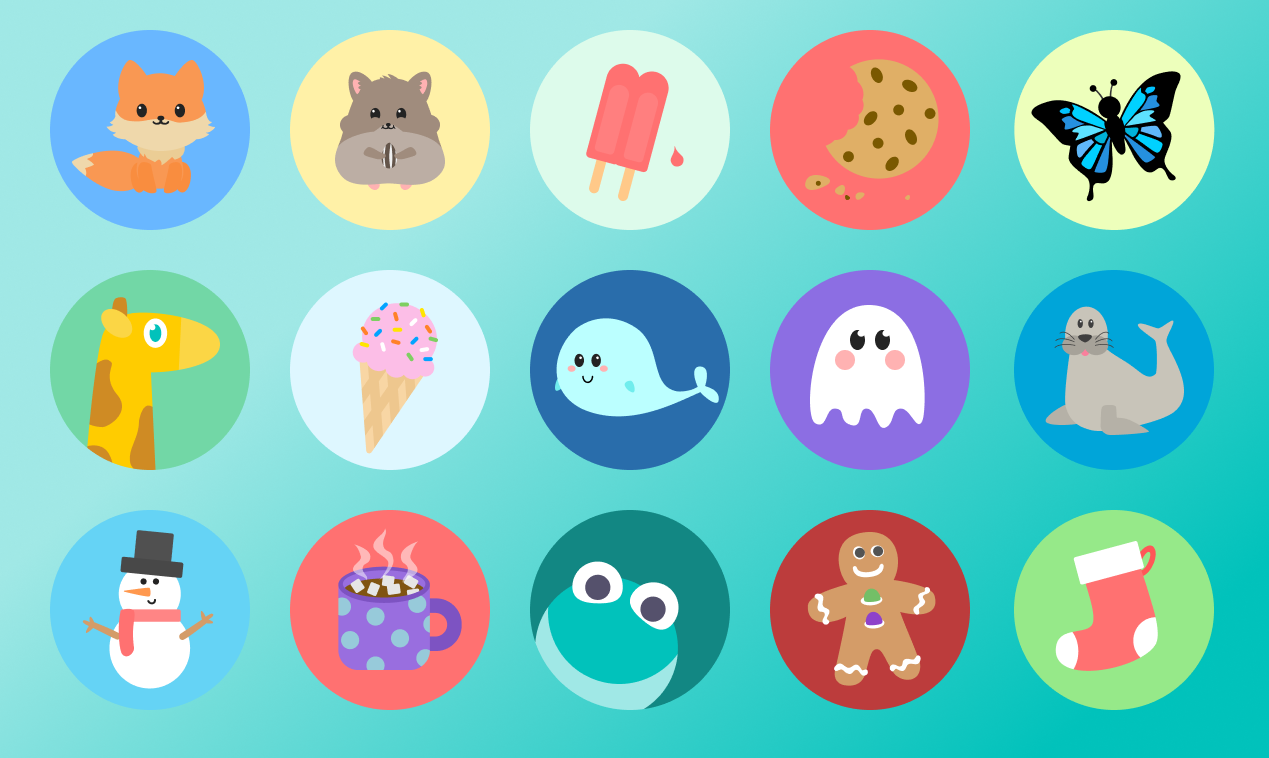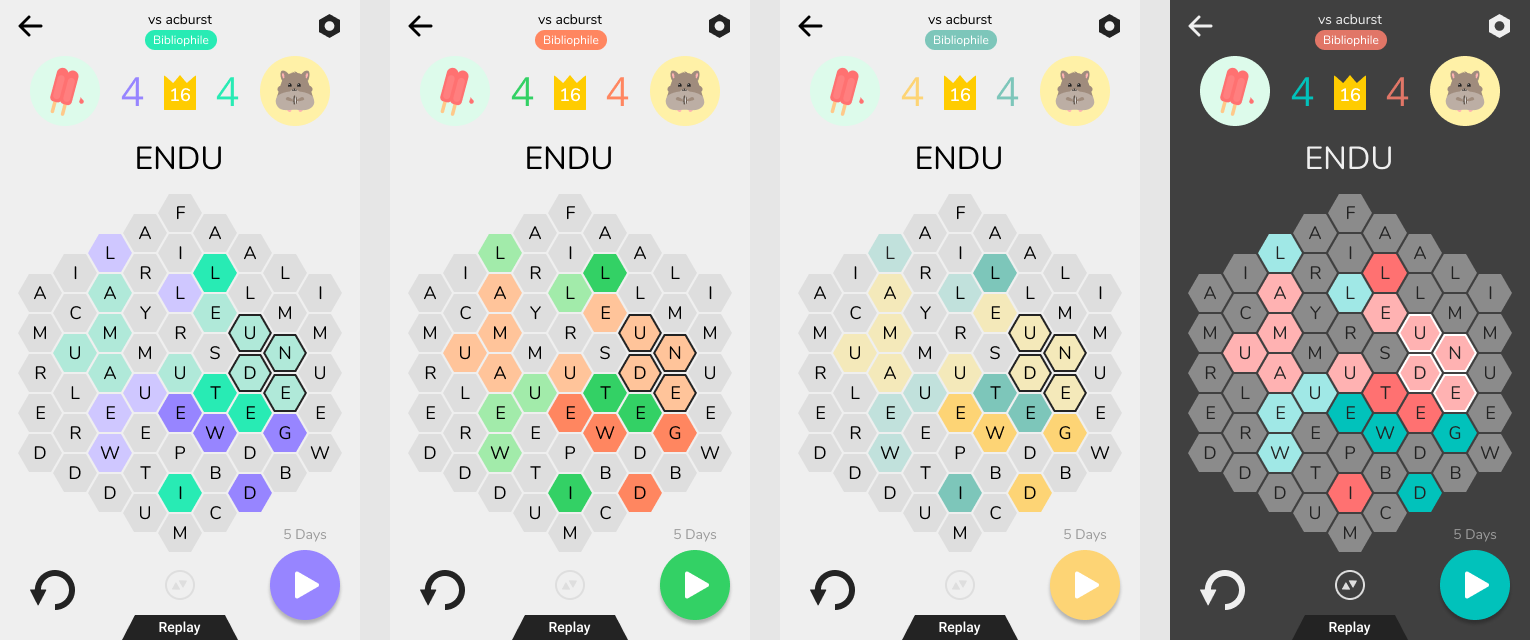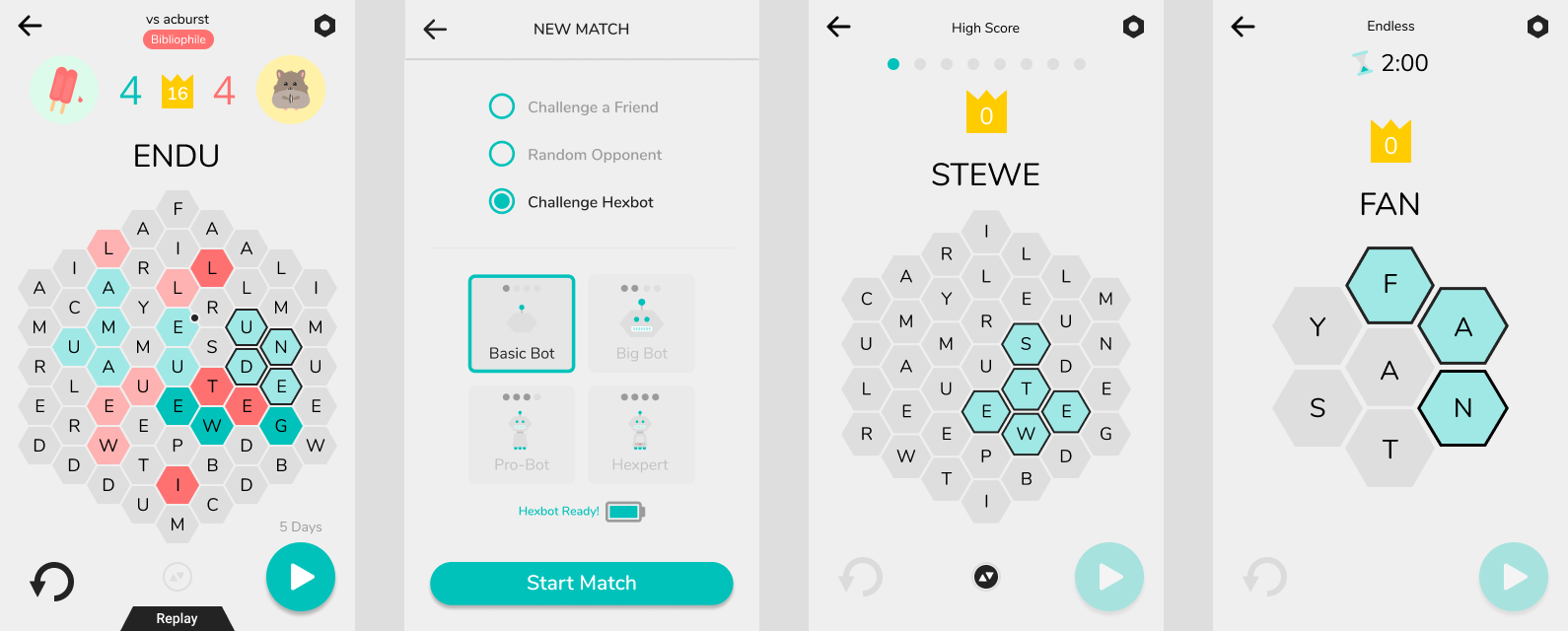 Our Logo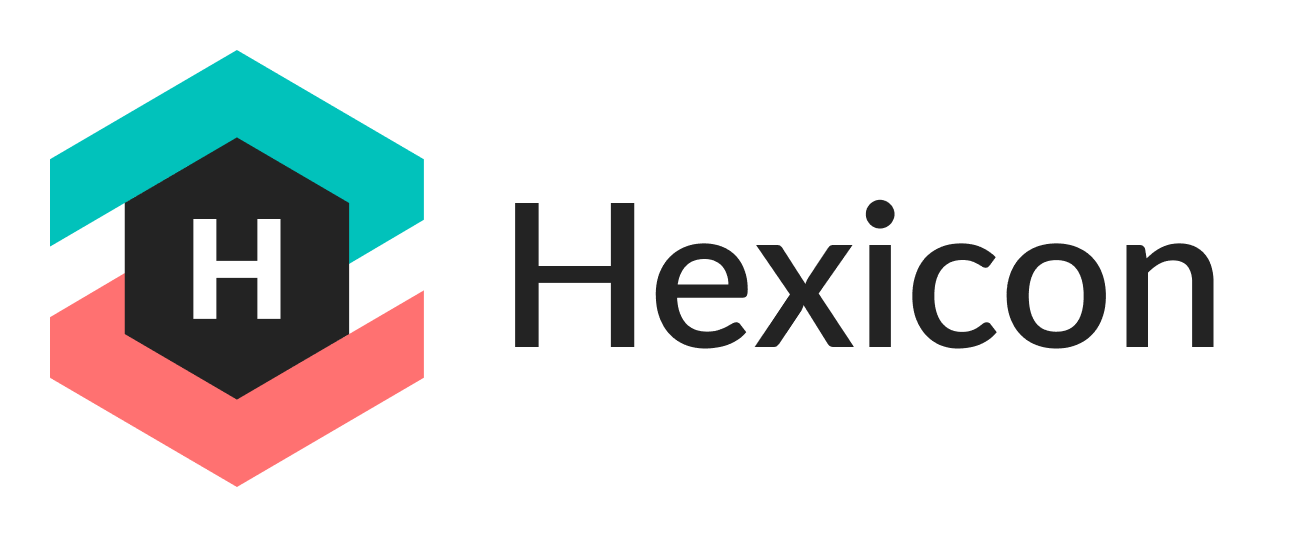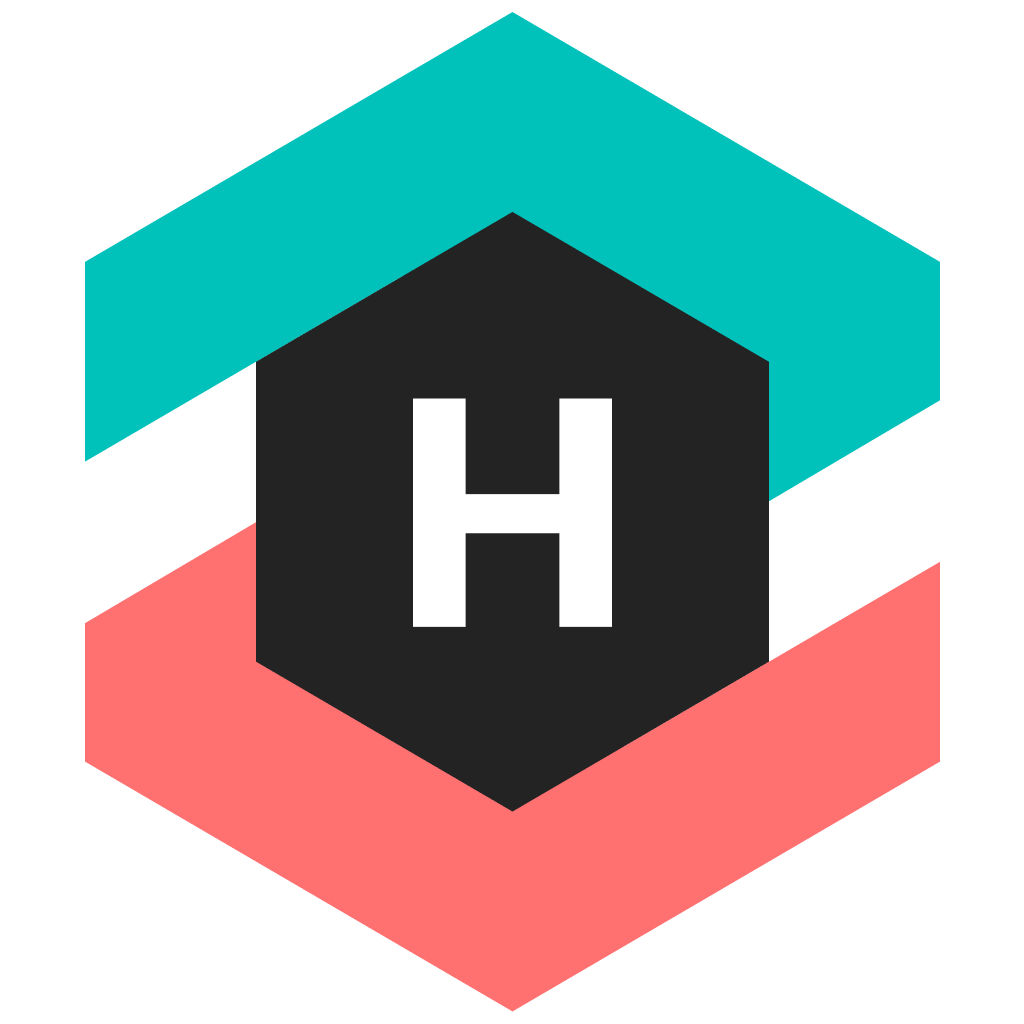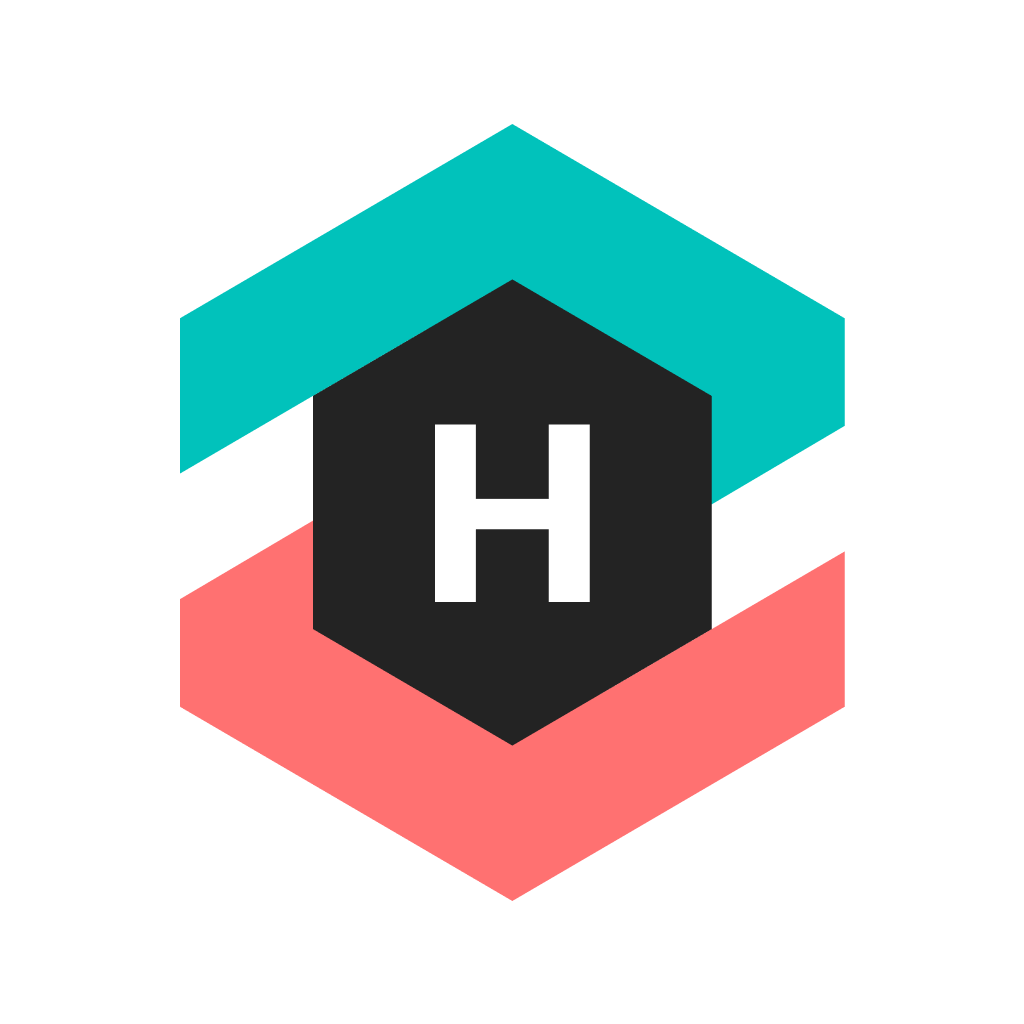 Press Quotes
"Bringing a healthy dose of strategy to word games, Hexicon is doing something completely new for those of us who enjoy the genre." IndieGamesPlus
"Hexicon is a unique word game where the goal is to claim letter tiles and dominate the board. …If you are a fan of Word games, I'd suggest giving Hexicon a try." Phandroid
"Hexicon: Strategy Word Game is just that, a competitive strategic word game, which is just about my favorite genre of word game out there since it combines the fun of a board game with vocabulary skills." Android Police
"It certainly seems very interesting, particularly if you're into word games. Best of all, it has asynchronous multiplayer so you don't have to sit around waiting for someone to finish their turn, you can get back to it when you have the time instead." Pocket Gamer
About Spiralburst Studio
Spiralburst Studio was founded in 2019 by three friends who want to make games and products that bring people together. The studio's first title is Hexicon, a multiplayer word game currently in open beta on Android and iOS.